People in The News


< Back
Risk-Management : Technology : Automation :
Agiliance Adds Security Software Executive to Board
Robert Steinkrauss to Help Company Navigate Rapid Growth and Expand MSSP Offerings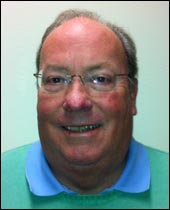 Robert Steinkrauss
Board Member
Agiliance


Agiliance, Inc., the leading independent provider of Integrated Risk Management solutions for Governance, Risk, and Compliance (GRC) programs, today announced that Robert Steinkrauss, a renowned security software CEO, board member, and entrepreneur, has joined the company's board of directors.
Steinkrauss is a consultant to IT security-focused companies and currently serves on the board of Core Security Technologies, Inc. and Whaleback Managed Services. He recently served on the board of Q1 Labs, acquired by IBM in 2011; was chairman of the board of Authentica, acquired by EMC in 2006; and was a director of GeoTrust, acquired by VeriSign in 2006.
He has held numerous senior executive positions including chairman, president, and CEO of Chosen Security, Inc., a leading specialist in identity verification and security services, acquired by PGP (SYMC) in 2010; president, chairman, and CEO of encryption vendor Ingrian Networks, acquired by SafeNet; president and CEO of Xedia Corporation, acquired by Lucent; and chairman, president, and CEO of Raptor Systems (RAPT), which merged with Axent Technologies and subsequently was acquired by Symantec. He has been recognized twice as an Ernst & Young Entrepreneur of the Year Finalist.
"After seeing Agiliance grow 64% in 2012 and close large bell-weather IT security and big data risk management deals, I look forward to helping shape the next chapter of the company's story," said Robert Steinkrauss. "Agiliance has a big market opportunity, a great management team, and a scalable technology platform that can capture a lion's share of the security risk management space they pioneered. This is an exciting time to serve on the company's board as it opens up new distribution channels and expands into new geographies."
"Over the past two decades, Bob has been a successful chief executive, board member, and CEO mentor in the IT and content security industries," said Joe Fantuzzi, president and chief executive officer of Agiliance. "Along with his vast financial and operational skills, his insights and experience in high growth business models, developing deep partnerships, and delivering managed security services will be invaluable in helping us chart our next phase of evolution and go-to-market strategy for the Agiliance Managed Risk-as-a-Service offering."
Agiliance is a leading independent provider of Integrated Risk Management solutions for Governance, Risk, and Compliance (GRC) programs. Agiliance RiskVision enables Global 2000 companies and government agencies to automate their GRC management processes; and the same platform orchestrates incident, threat, and vulnerability actions in real time.
Unlike legacy offerings that take nearly a year to deploy, Agiliance customers demonstrate automation use cases within 30 days on-demand, and within 90 days on-premise, made possible by Agiliance RiskVision's configurable platform and applications, with a broad library of technology integrations, and GRC content. Agiliance RiskVision scales with businesses, effectively managing data, assets, people and processes to achieve 100 percent risk and compliance coverage. Its real-time risk analysis leads to optimized business performance and better investment decisions.





Advertise your product/service here!